Good Looking Loser's
Summer 2014 Guide to Style
(Pants)
Welcome to Part II of our Summer 2014 Guide to Style.
We'll tackle pants/shorts in this section.
Just so we get this out of the way -
There's nothing "wrong" with wearing shorts when meeting women in casual environments/living your life.
That was a "seduction community" myth. So stupid.
What is "wrong" is having chicken legs or being overweight if you want to attract large numbers of the opposite sex. The problem was never the shorts.
In general, heavily pocketed, wide-leg cargo shorts are out.
Jeans shorts haven't been in for 21 years.
Stereotypical newer "Golf Course-y" "Dockers" are okay but only if you are super good looking and fully commit to an elitist preppy style.
Short(er) shorts are in.
See the examples below.
In order to still have edge - you'll need some accessories.
If you have tattoos - it will be fantastic with these summer looks.
As before, we use Amazon.com and Nordstrom.
I like to recommend stuff from Amazon because everyones knows/trusts Amazon - but their Summer selection for shorts was just dreadful (minus a few items - see below).
I'm not going to recommend clothing that I wouldn't wear (or isn't cool for any look) - even if people are more likely to buy it from Amazon than Nordstrom.
Summer is really a season where guys can stand out (vs. other guys that look like immature frat boys), so make sure you have a couple of stylish options that you look and feel sexy in.
Click pictures to view the item.
(if you make a purchase, in some cases, I receive a small commission at no expense to you)
Style commentary (captions) are by Taylor, unless noted.
Good Looking Jeans (Edgy)
These jeans have just enough fade to give them some edge without being try-hard. The red detail gives them a little edge too but, again, without being over-the-top. This is a fashionable skinny cut but not it's not the skin-tight skinny leg that is flattering on very few people. The light wash is perfect for summer. #Affordable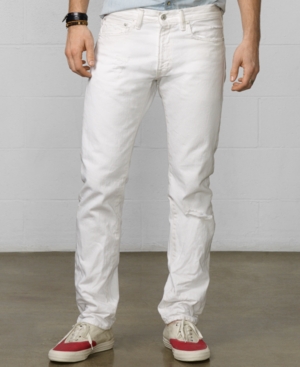 Don't be afraid of white jeans this summer, they are in. White pants compliment almost any color shirt from black to light shades of any color. These have just enough distress to give some edge and sex appeal. The cut is straight leg but not too skin-tight.
Good Looking Jeans (Well-Dressed)
Very versatile grey jeans. These can be worn day or night. Like white jeans, light grey bottoms go with almost any color shirt. This is a flattering slim fit.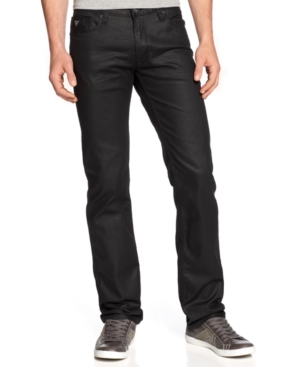 You can still wear black jeans this summer, at night. Black and white is in this summer so pair them with a white V-neck shirt and necklaces, like dog tags. Or a white graphic Tee. These have a cool coated wash that almost looks wet.
Good Looking Shorts (Edgy)
Cargo shorts can work for casual day looks and they are super comfortable. Pair them with a V-neck Tee and dog tags. We suggest the darker shorts with 'less obvious' pockets. #Affordable #MultipleColors

Great for day or casual night look. Pair with a light colored graphic Tee or plain V-neck and necklaces. These aren't jean material it is a smooth twill. #MultipleColors
Good Looking Shorts (Well-Dressed)
Colored shorts are in this summer. They are fresh and show that you can step out of your comfort zone. Pair colored shorts with neutral colored shirts like white, grey or black. #MultipleColors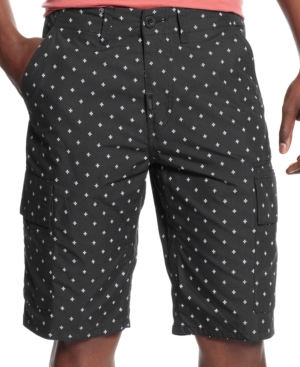 Look closely, these aren't polka dots, they are little crosses. Small all-over print is in this summer. It is a play on a preppy style and girls dig it, if done right. Stick with plain V-neck Tees as the top, you can do colored shirts since these are black and white.
Good Looking Athletic Shorts
Every girl loves an athletic guy. Rock cool athletic gear and girls will take a second look. Red and black is a sexy color combination. These shorts are stylish and very comfortable. They will hold up forever too. #MultipleColors
Good Looking Boxer Briefs

Boxer briefs are very sexy and flattering. They are great for wearing under workout shorts, regular shorts or jeans. These are high quality and will last for a long time. Wash them on the delicate setting so they last even longer. #Affordable #MultipleColors