Good Looking Loser's
Spring 2014 Guide to Style
(Accessories)
Welcome to Part III of Good Looking Loser's Spring 2014 Style Guide.
Accessories are just about every guy's favorite item to browse online.
While high-end accessories can be pricey, we found several affordable options and that are certain to add instant impact and edge.
Regardless of your style preference (edgy or well-dressed), at least some accessories are a must and will separate you from the average afraid-to-stand-out Normal Nice Guy that attractive women never get that excited about.
If you are on this page, I probably don't have to convince you of this.
While Nice Guys will knock other guys for wearing accessories in an attempt to try to "fit in", the reality is just the opposite - the majority of guys DO NOT wear accessories in an effort to "fit in".
As we've said for years -
As I've gotten used to my normal look of black/diamond stud earrings, 2 necklaces and a ring or two - I feel totally naked without them.
Though a bit of a generalization - EVERY GUY looks better with some accessories rather than no accessories.
Wait - that's not a generalization at all.
It's completely true.
You'd be surprised how simply wearing a couple of necklaces or rings will get you away from the 'boyfriend material' stereotype.
Our primary recommendation, Nordstrom, has free shipping and a free lifetime return policy.
*most captions are written by Taylor (GLL Fashion Girl)
Good Looking Necklaces
Stainless Steel Spear Wolf Tooth- A new, fashionable take on the shark tooth necklaces. This is edgy and sexy. Pair it with a white V-neck, nice slim-fit dark jeans and a fashionable jacket. #Affordable

Dog tags are stylish and super versatile. They look great with almost any outfit and give off a manly vibe. #Affordable


****IN STOCK****
This necklace is a creation of our own. The Red Pill unscrews and is quite fashionable. The 36" chain is hard to find and can be cut/shortened in 3 seconds to accommodate everyone. Proceeds benefit the Good Looking Loser Community. -Chris #Affordable #Super Neato
Good Looking Rings
This ring is cool because it's a wrench! It also has a sleek look. It's one of those accessories that women notice and comment on. It's on the expensive side - but looks even more expensive than it is.
Good Looking Watches
Invicta Watches are timeless and cool. They also look a lot more expensive than they are. Red and black is a sexy color combination. These are a GLL best-seller for obvious reasons. #Affordable #Multiple Colors

Good Looking Bracelets
This super affordable bracelet is the best deal on any Good Looking accessory that we found this spring. It a has impact, edge and versatility. #Super Affordable
Good Looking Casual Shoes
The classic New Balance 574 shoe is as in-style as ever. Chris owns the black/white model. For shoes, these shoes are quite affordable and can paired with jeans, shorts and just about anything. #Affordable #Multiple Colors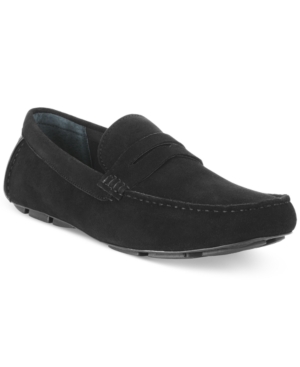 Loafers are in this spring. These are classic suede penny loafers. They are comfortable and quick since they slip on. These look good with well-dressed/casual outfits. This style can be rocked in color as well. #Affordable #Multiple Colors
Good Looking Well-Dressed Shoes
What New Balance is to fashionable tennis shoes, Steve Madden is to dressy loafers. These affordable classic shoes accommodate just about every casual Spring look. There's not too many slip-on shoes that are fashionable. Only consider the black ones. #Affordable #Multiple Colors
Good Looking Athletic Shoes
These are my gym/athletic shoes. If you grew up in the 90's you'll remember 'The Pump' by Reebok. If you were cool, you might have even owned a pair or 3. Against the wishes of the girls, I recommend these shoes. Simply put - they are gangsta as hell and I'm not worried if anyone likes my gym shoes. -Chris #Multiple Colors #Im.So.Hard #NotJustForBlacks
At a slightly younger age I (and every other cool kid in 4th grade) rocked the Nike Ken Griffey Jr. shoes. Nike recently remade the classic and they have several different colors. Sick. #Multiple Colors
Nike Frees are fashionable, durable athletic shoes. A pop of bright color is cool for athletic shoes. And don't worry about mixing colors, it's okay if you're wearing other bright colors. Just don't go overboard. #Multiple Colors
Good Looking Hats
You don't have to be a redneck to appreciate the John Deere Trucker Hat. It fits like a glove (Head size 7 1/4) and is fashionable for Spring. -Chris #Affordable #Multiple Colors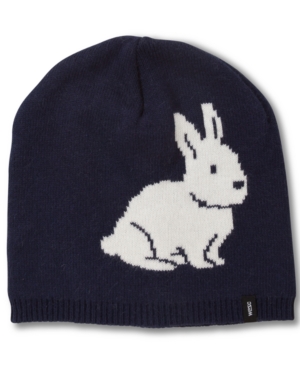 Girls love bunnies. This is definitely a conversation starter, you will likely get a lot of compliments on this hat. It's a great contrast to have a bunny on a beanie because bunnies are cute and black beanies give off a masculine vibe. #Affordable
Taylor's Favorites:
Our resident fashion girl's very favorite Spring accessories.
Different and new, sterling silver 'screw' necklace. This is cool and masculine. It will go with any casual, day outfit and you can mix and match it with other necklaces, like dog tags. #Multiple Styles i.e. hammer, saw and axe.
Aviators are classic. They were in a few seasons ago and have already made their way back. They are in for spring and are a sexy look. They are very flattering on almost all face shapes too. #Multiple Colors
Good Looking Cosmetics
As suggested when Life by Good Looking Loser premiered in Early 2013, this cologne remains the BEST, MOST AFFORDABLE cologne on planet earth. While the other scents are good, the 'In Red' is the one you will get multiple compliments on. Winter 2013 Guide to Style is my full review. #Affordable
Dubbed "The Best Soap" ever and posted on Lifestyle by Good Looking Loser a few months ago, this funny looking soap has been super popular. It's like washing your face with high-end lotion and excellent for all skin types. I no longer use anything else to clean my face.
Good Looking Miscellaneous Stuff
I recently purchased two of these affordable city wall art pieces from Lucius Designs. (Los Angeles, Boise). They offer numerous cities and states and compliment an upscale modern theme to any bachelor pad. I think they are quite nice. -Chris #Affordable #Multiple States
Pour Conclure
Thus concludes our Spring 2014 Guide to Style.
I hope it was useful.
Remember, you only need a couple of items that you REALLY LIKE to wear over and over. The idea of needing a 'wardrobe' is a marketing tool to make people spend money.
You don't need a wardrobe anymore than you need protein powder you aren't going to use.
Buy some stuff that you'll wear, at least 5-10 times a month. If you get it at Nordstrom - you get free delivery and a free lifelong no-hassle return policy.
Also, still mostly applicable, is our 'Get Style'. As you can expect it's more cold-weather suggestions however.
Though still quite simple, I feel our style guides have come a long way.
The very first guide, like just about every other Men's fashion resource on the Internet, showed a lot of snazzy magazine examples and had no links to actual clothing that would make a difference in anyone's life.
Useless theory.
We have made the commitment to post the stuff we think is best and has impact and style - even if the picture isn't as "cool".
Feel free to drop a comment or question below - I usually approve the comments in about 48-72 hours. If you are in need of more extensive/quick advice - drop in on 'Get Style' in the Good Looking Loser forum. There's plenty of guys that know what they are doing and will give you feedback on your look.
As a final reminder - it's better to look 'too edgy' than 'not edgy'.
The less masculine you naturally look - the more accessories to consider.
You'd be surprised of how fast a shirt and a couple of necklaces will take you out of the 'boyfriend material' zone.